It's Not Just A Cover, It's
EnergyArmour Removable Blankets are a versatile, economical solution for all your thermal requirements. Our removable blankets are high quality, and yet a great value with a payback period of typically less than 3 months (vs no insulation). EnergyArmour Removable Blankets are green by design saving energy and reducing greenhouse emissions through energy conservation.  All this, and energy conservation saves money – Expect a payback period of around three months.
EnergyArmour also protects personnel by protecting them from harmful temperatures and excessive noise. Our sound attenuation blankets extend our personnel protection offerings by limiting noise in work environments reducing excessive noise for maintenance personnel and in many cases the public.   Thermal blankets not only provide heat conservation, but also protect personnel from the accidental harm of burns.  These two aspects of our blankets may be the most important.  People should always be our most important consideration in our implementation of systems.  The good news is that all this comes with protection for our environment, energy conservation and money savings.
Our blankets are used in a broad spectrum of industries, including the power, chemical, automobile, paper, gas transmission, food, and oil sectors. You will also find our blankets on OEM equipment, domestically and internationally.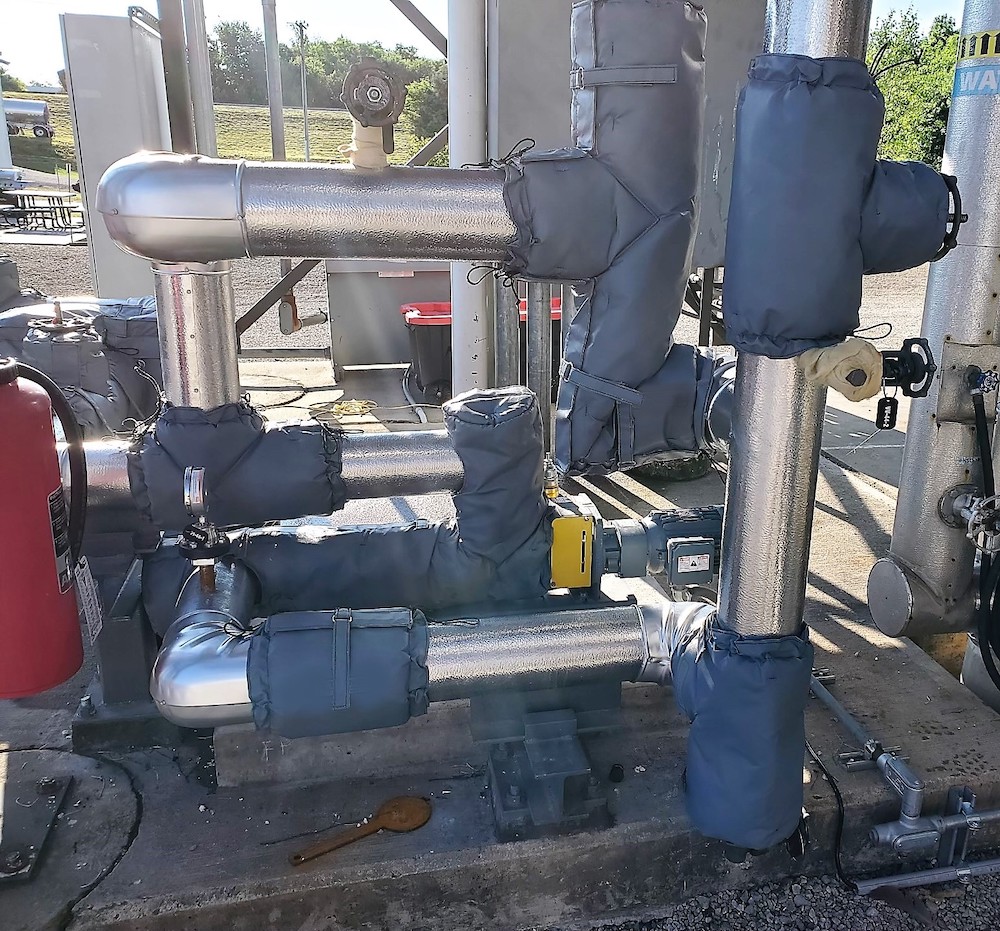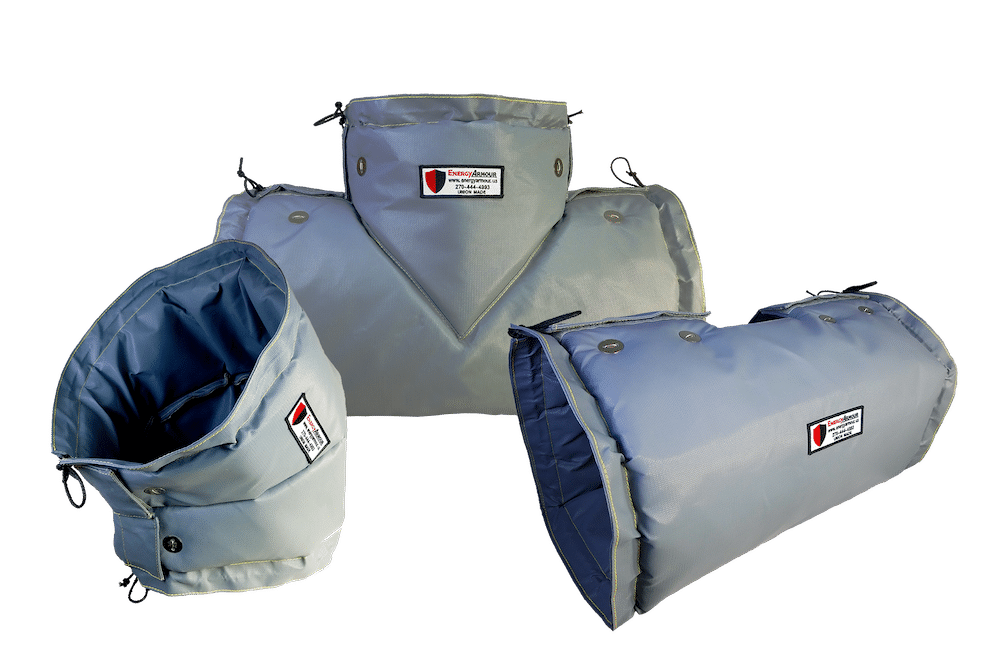 Standard-Sized Removable Blankets
EnergyArmour is your best solution for a wide variety of standard-sized removable blankets. Our standard blankets are available direct or from our Amazon Store.
Custom Blanket Fabrication
EnergyArmour specializes in custom blanket fabrication for all types of equipment configurations, piping, specialty items, and specification requirements. EnergyArmour Custom Blankets can be used in a variety of applications including: